After weeks of planning and paperwork, now that the fabrics, furniture and lighting are ordered and on their way, I thought I would take a moment to share my, and by that I mean Sandler Design Group's (SDG), concept and inspiration with you.
The space is an upstairs bedroom, right off a large landing area designed by Amanda Tortoro and next to two more bedrooms, one by Ralph Cadenhead, the other by John Starbuck. The guys are designing masculine based rooms, so I invented a back story for the residents of my area, two girls at different stages of life.
One of the strengths of O'More's Designer Show House is the way designers, all graduates of the College, work together to create a cohesive plan. At our first meeting in the house last fall, we were given a base color palette as a starting point and were free to get creative from there.
There were muted pinks, greens, grays mixed with bright blues in the sample colors chosen for the 1904 Queen Anne style house. Drawn to stronger hues, I'd recently come across a great fabric with bold punches of those colors, and it felt like the perfect inspiration piece. I envisioned using a small amount of the print as an accent, then blowing the pattern up to add interest to the walls. However, when I popped in the showroom to order a sample, I was completely underwhelmed by it and decided to punt and start over.
When one door closes…
Within a few days, I was approached about working exclusively with Sunbrella Home. Known for its products durability outdoors, changes in technology allowed the company to expand their brand to include more fabrics for interiors. Wanting to showcase how beautifully these resilient materials function indoors, they graciously allowed me to order anything I wanted!
After days of pouring over their wide range of choices, I nailed down a new concept statement and design direction:
Inspired by the clean lines, crisp fabrics and chic style of Parisian street fashion, this space is shared by two growing girls with expansive minds in both school and play.  Upholstered beds, a seating area and a place to study anchor the room.  The navy and white palette is accented with touches of gold, shimmering crystal and a blush of pink.  Combined with relaxed natural textures, the design scheme creates a casually elegant space for musing and mischief, dreaming and doing, or rest and rejuvenation.
A few days later, CR Laine, a trade only resource, came on board offering custom ordered furniture and accessories of my choice. Already about to keel over from excitement, Circa graciously provided lamps and lighting, Colonial Mills offered floor covering, Textillery pitched in comfy throws, then Camille Moore signed on to fabricate drapery that makes my concept statement come alive.
114 yards of fabric, 2 rugs, 2 beds, 2 chairs, 4 throws, thousands of dollars in lighting, a billion pillows and reams of drapery perfection later–all custom, I am still stunned by each one's generosity!
I'm not presenting every design element, just a few of the fabric, furniture and lighting selections I've made, so that you can see the overall direction without spoiling any surprises. That's akin to telling you how Season 2 of House of Cards plays out…I just…can't.
Life is boring without a few binges surprises.
I planned lots of custom details that will add charm and glamour to the one windowed–and it's in a deep dormer–space.
Silver-lined glass half-full: One window is one more than I had last year!
See the floor plan of the room and read more about the house here.
When you have strict deadlines, time moves very fast. It's almost March–lawdy!–and my install date is less than a month away. I can't wait to share the entire finished space, but I have to. Details will pop-up on Instagram, Facebook, and G+, so be sure to follow me there.
Even better, I will be highlighting some of the other designers as we go further along. Don't miss an update. Get all the info. Enter your email to stay in the know!
[mc4wp_form]
The O"More Designer Show House kicks off its three-week run with a Preview Party on Thursday, April 3, 2014. Be sure to enter your email above and I'll let you know when tickets go on sale. Fun fact:: I will be giving away a few pair, so get your name on the list!
To clarify, none of the vendors I'm working with asked for anything from me. Not a post, not a peep. Aren't they something? I am humbled and grateful!
Have questions or comments about any of the companies or products seen on my concept board, or want to inquire about working with SDG? Holla in the comment section below. That's the space where the best conversation happens!
You have my dotted and striped affection,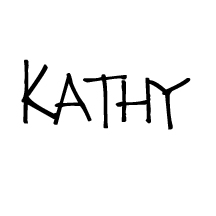 P.S.  Live The Fine Life is nominated for Modenus' 2014 Top 100 Interior Design and Architecture Blogs! Elections have consequences. I would love your VOTE!