Good things often come in small packages. The two Bunkies (Bunk Houses) at the 2013 Southern Living Idea House in Nashville are no exception.
Today, we are going to take a quick look at the one designer Phoebe Howard calls Hers.
Designed to become a Bed and Breakfast when the show ends its run, Her Bunkie is one of 4 guest residences in the compound style plan. This unit sleeps four comfortably.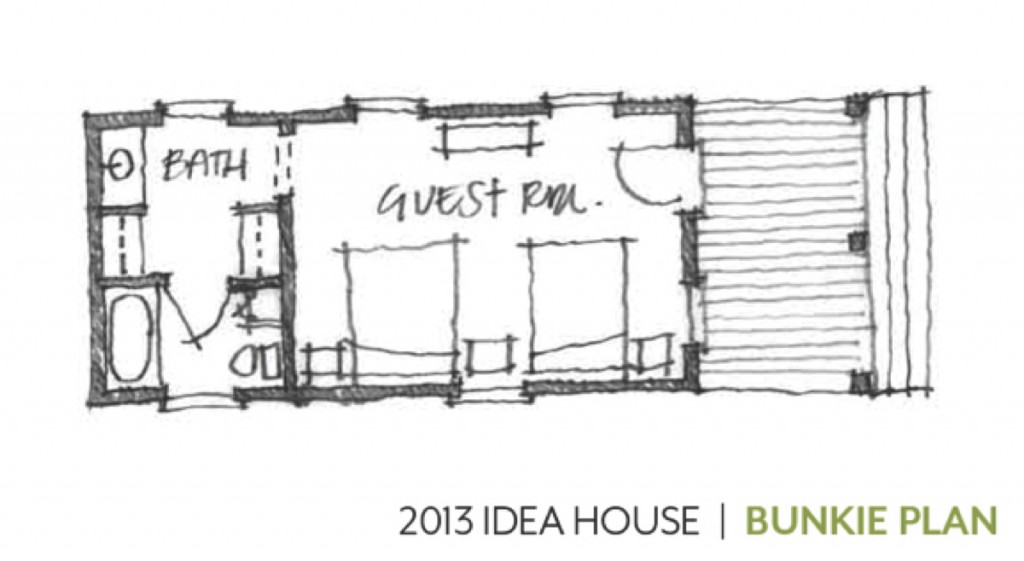 The exterior of the cottage is cloaked in low maintenance Hardie Board siding and has a standing seam metal roof. The doors and windows are from Pella's Architect Series, while the landscape plantings are from the Southern Living Landscape Collection available at both Lowes and Home Depot.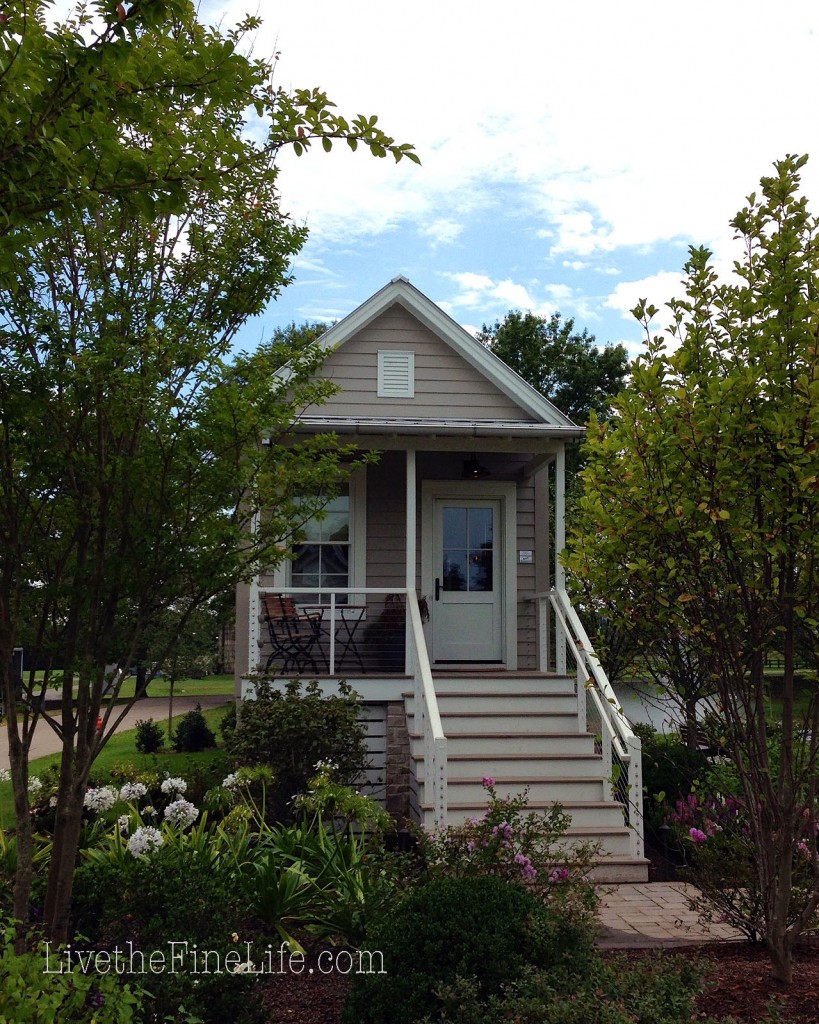 Phoebe used a bold blue paper in the bedroom, Shangri-La Hydrangea, from Elizabeth Hamilton. As you spend more time in the room, you begin to see the pattern soften and read as color. The Roost Reedbuck Carved Wood Trophy Heads above the beds add a touch of whimsy.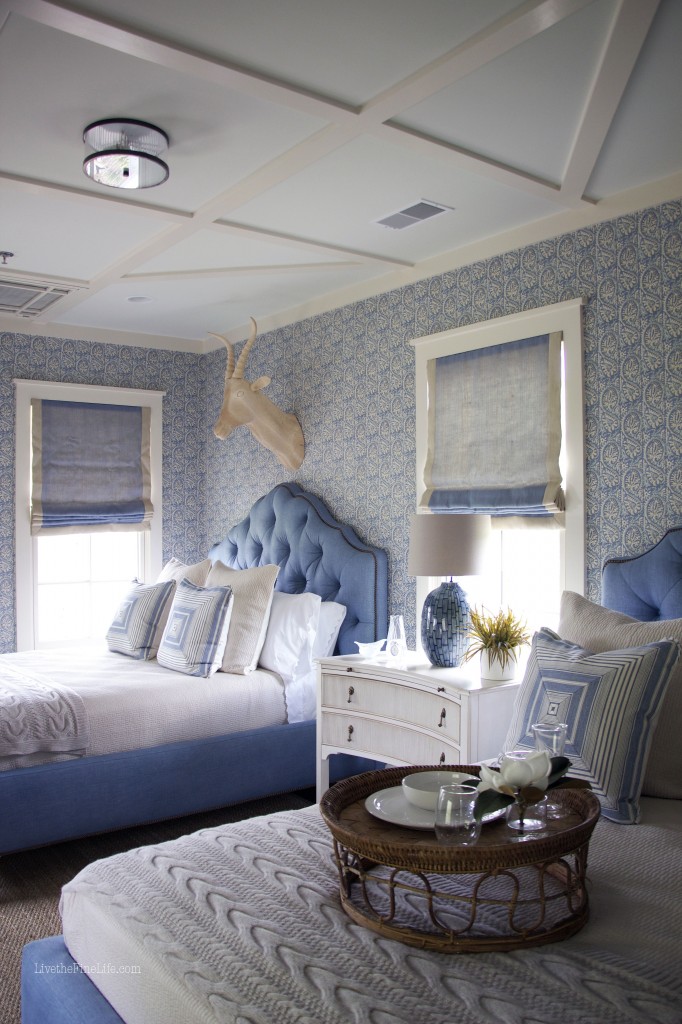 The Concave Side Table and Fairholm Beds are from Mr. and Mrs. Howard for Sherrill; bedding is from Serena and Lily and Peacock Alley, while the lamps and accessories are available through Phoebe's retail stores, Mrs. Howard.
The fabrics for the roman shades are also from Elizabeth Hamilton.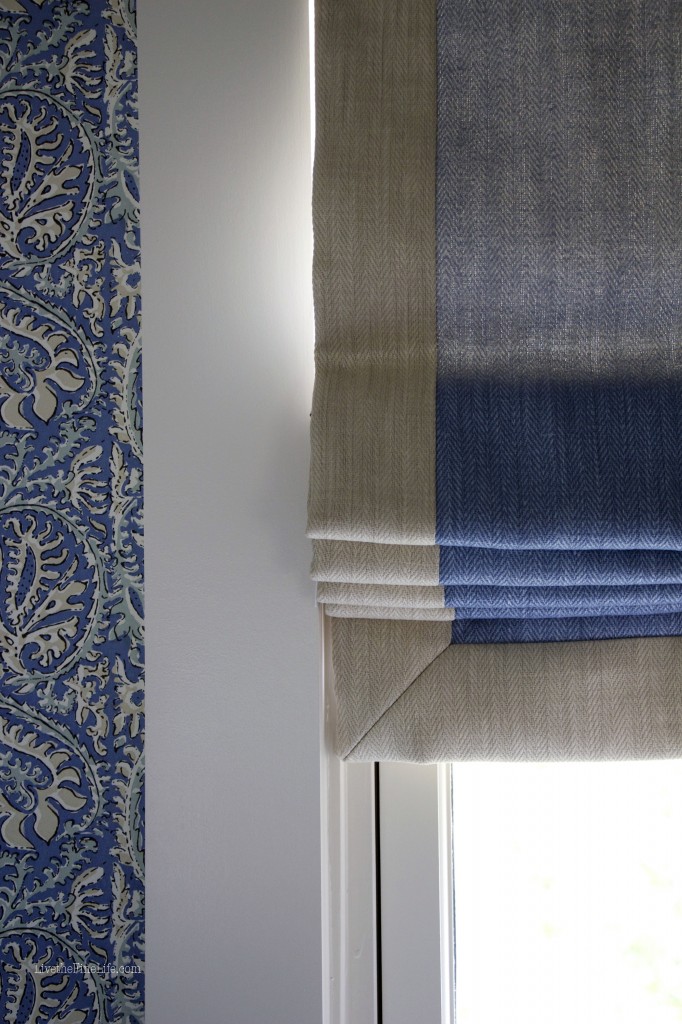 The antique dresser with painted blue fretwork is available through Mrs. Howard.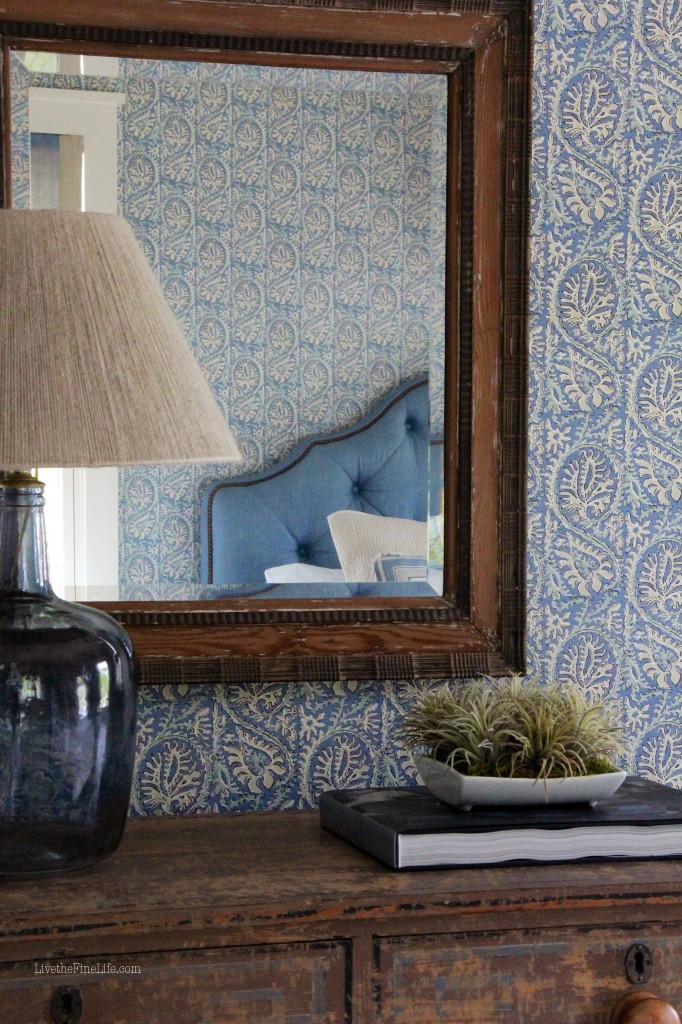 The Bunkies are flooded with natural light.
A small Sub-Zero refrigerator, integrated into custom cabinetry, sits in an alcove outside the bathroom.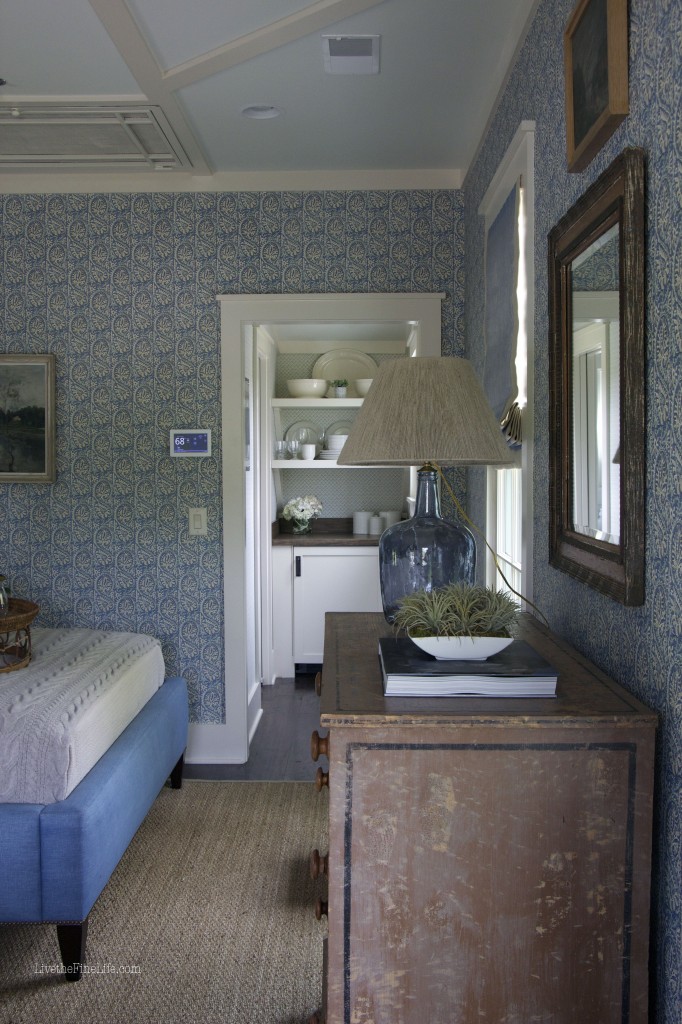 The wallpaper in the kitchenette is Margi, in Hydrangea, from Elizabeth Hamilton.
The dinnerware is part of the Southern Living Collection available through Ballard Design, and the countertop is poplar with a dark walnut stain.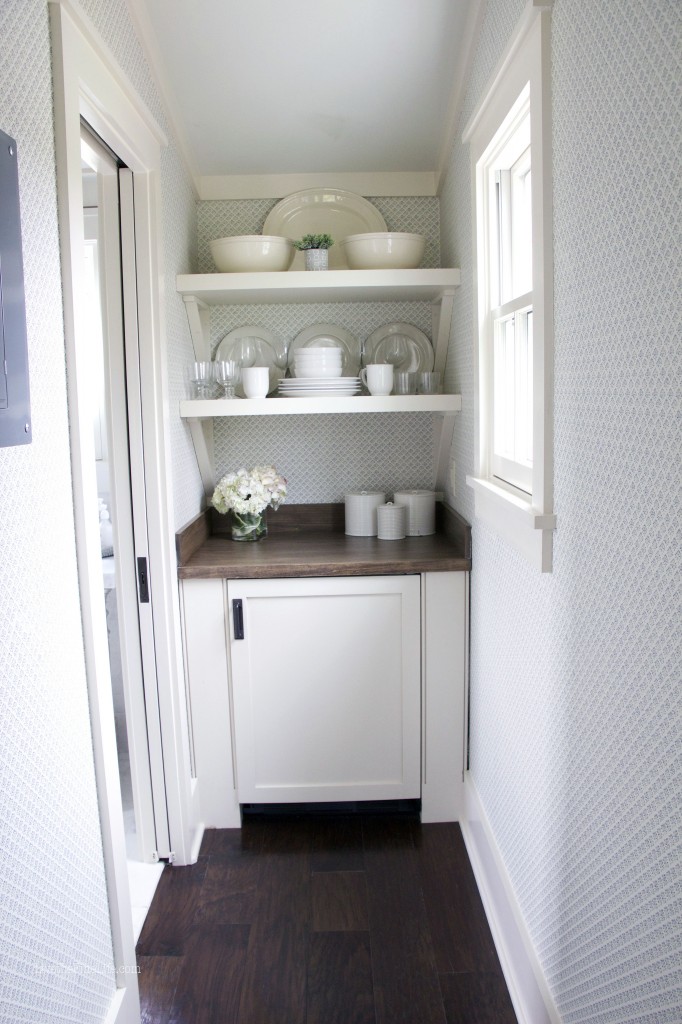 The Carrara marble Country Marble countertop, vanity legs, sink and towel bar are from the Michael S. Smith for Kallista, and the tile is from perennial designer favorite Ann Sacks.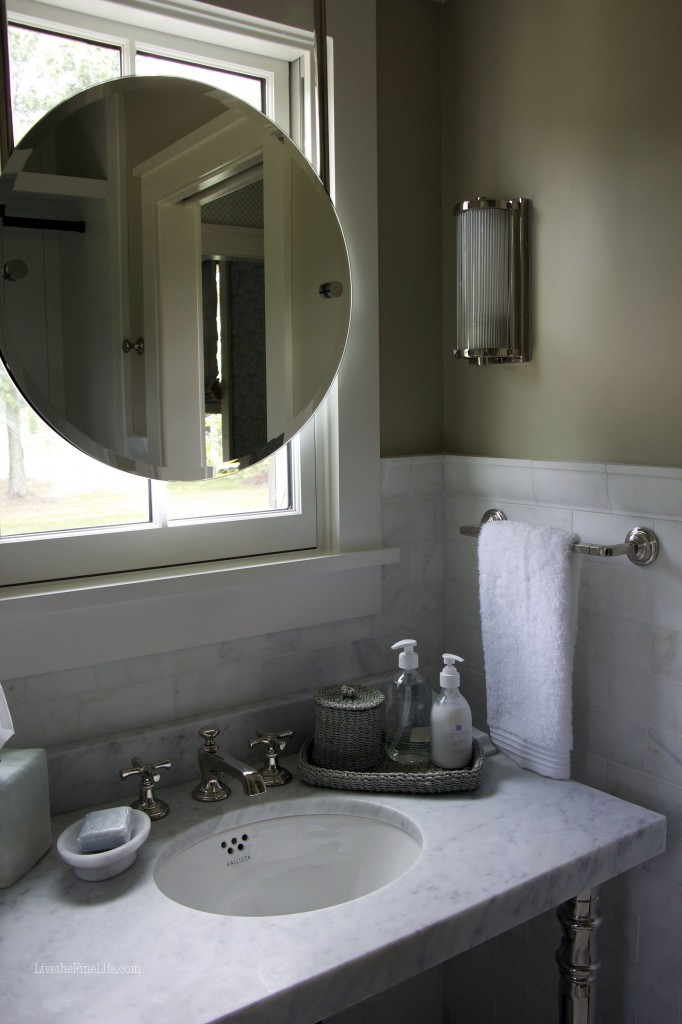 The plans for the 2013 Southern Living Idea House are available through the magazine's website. The cool part is you can order blueprints for the entire compound or just the Bunkie. (The Guest House plans are for purchase as well.)
I would love to have one for overflow guests, or as a retreat for my parents and in-laws.
It's a great way to have company without the Fish and Guests effect. Three days, people. Three days.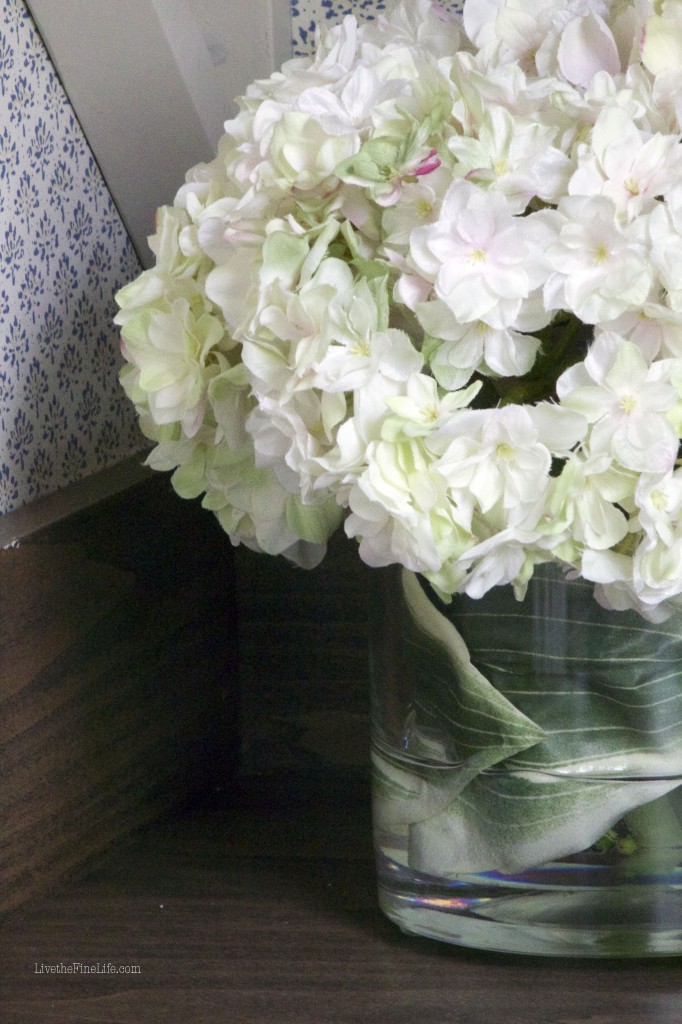 Would you like to have dedicated guest quarters? I think it would be awesome. Maybe someday.
Let's talk about the Bunkies in the comments. I know you have strong feelings about the wallpaper and possibly the deer heads. Chat it up. Tweet it out. Feedback feeds the soul!