Did you know the kitchen can be sexy and functional? It's true. I saw it for myself at Living Kitchen, IMM.
Europeans have a certain something in the way they dress, dine and design. From cuisine to cars to clothing, everything, including the kitchen sink, is done with great style. Especially the kitchen sink.
Blanco is one manufacturer that gets it. They have Euro style down pat. The company knocked my socks off at Living Kitchen – even though I was wearing boots – with the introduction of Modex, an award-winning architectural sink and Alta, a kicky and fun customizable faucet:
A drop-in sink, my three favorite favorite things about Modex are it's 3″ high profile, transitional styling, and high functioning design.
Crafted from Blanco's patented Silgranit® II, Modex functions like a workstation with a built-in drain system and cutting board. Water and food run backward and then down into the sink. Silgranit® surfaces are impervious to bacteria, so you can clean, cut and dispose of food in one fell swoop.
Less time spent on clean-up is as dead sexy as it gets.
Modex is currently available in three of Silgranit's eight colors, Cinder, Anthracite and White, and Blanco's customizable faucets – Alta is but one – add the perfect finishing touch:
Cinder is most definitely, for sure, my favorite color for the Modex sink. (Or, maybe, it's White, and it could be Anthracite.) I think I solicited some sideways stares from Blanco's staff at IMM, but I am absolutely positive I left fingerprints all over this sink. It's a beautiful alternative to stainless steel and porcelain, and Cinder has a depth and richness that is hard to describe or capture in photographs…
So, what he said:
Cinder is the ultimate neutral combination," states Tim Maicher, Director of Marketing for BLANCO. "Mixing just the right elements of gray, black and brown, you have a color that's neither too harsh, too weak or too cold. It makes a statement without taking over and blends without disappearing. BLANCO elevates color design to true art form by engineering beautiful neutrals that have universal appeal, the flexibility to integrate and visual attractiveness to draw the eye."
Yep.
Cinder is available on six of Blanco's Silgranit sink styles, which retail from $349 to $1,750. Of course, Modex is the priciest at $1,750 – the styling is worth it for the right kitchen – but you could totally rock the color with a less expensive option, never sacrificing an inch of style. Cinder is also available on a range of faucets including Torino and Alta Compact from $345.
Goodness. This kitchen is gorgeous:
I want to open every door and drawer in the space. Not in a riffle-through-your-medicine-cabinet kind of way – that's just wrong – but because I fantasize that there is a place for everything, and everything is in it's place. It's so…clean.
Kitchen nerdvana.
I like to hear opinions outside the ones that roll around in my head, so share your thoughts on Modex in the comments. Would you make the move from stainless? How about the black and white kitchen? Love it, like it, leave it?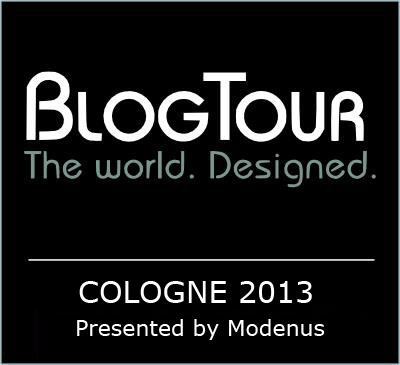 Blanco is a proud sponsor of BlogTour, but they did not solicit nor pay for this post.
I went to them. The opinions stated here are purely my own. The images are all courtesy of Blanco.
For three generations, BLANCO has quietly and passionately elevated the standards for luxury sinks, faucets and decorative accessories. Proud of its European heritage and award-winning German engineering, BLANCO