Detail is everything and designer Phoebe Howard brought her eye for it to the porch swing at the 2013 Southern Living Idea House. Instead of layering multiple patterns, piles of pillows in a singular Sunbrella fabric, Como Ikat in Dijon, make it an inviting place to relax.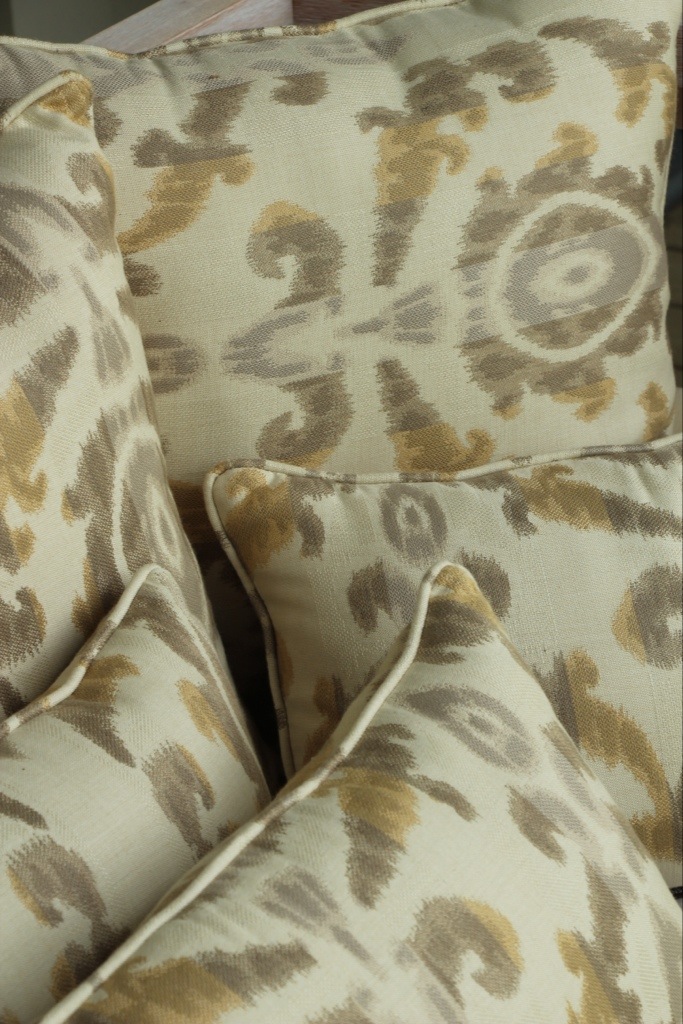 There are a myriad of ways to camouflage things that aren't in keeping with your design while staying within budget. Phoebe used beautifully spiraled rope to hide the requisite support system, a simple, yet genius idea.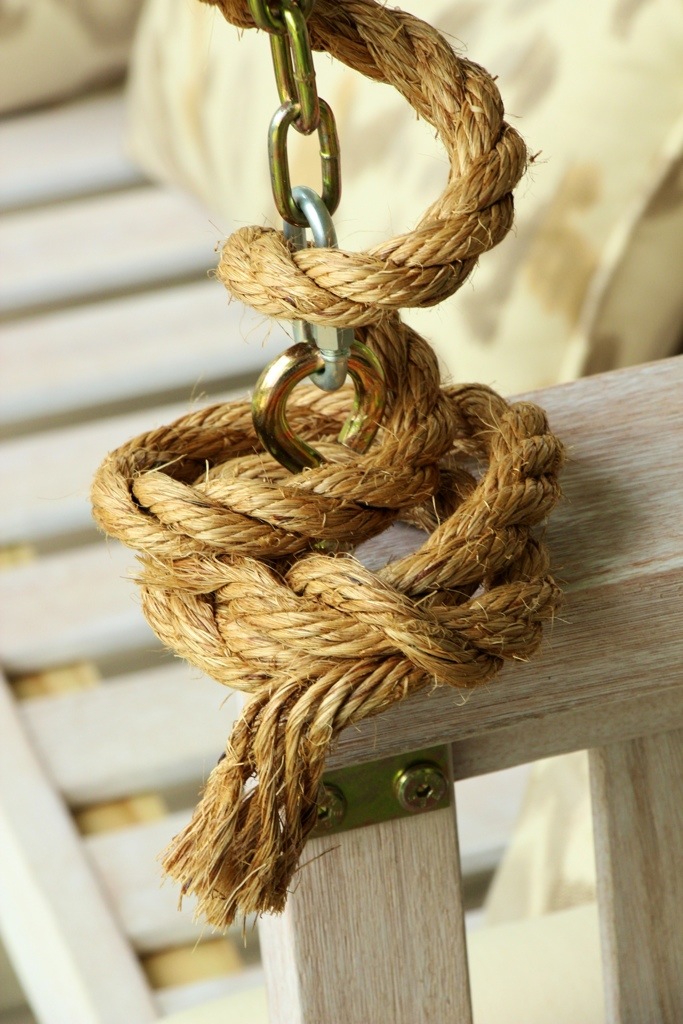 The Sunday Porch Swing is reasonably priced at $799.00 from Ballard Design, overlooks a small lake on the property, and creates a peaceful retreat. I can see a gaggle of little girls whiling away the hours here when the Idea House converts to a Bed and Breakfast Inn after the run of show.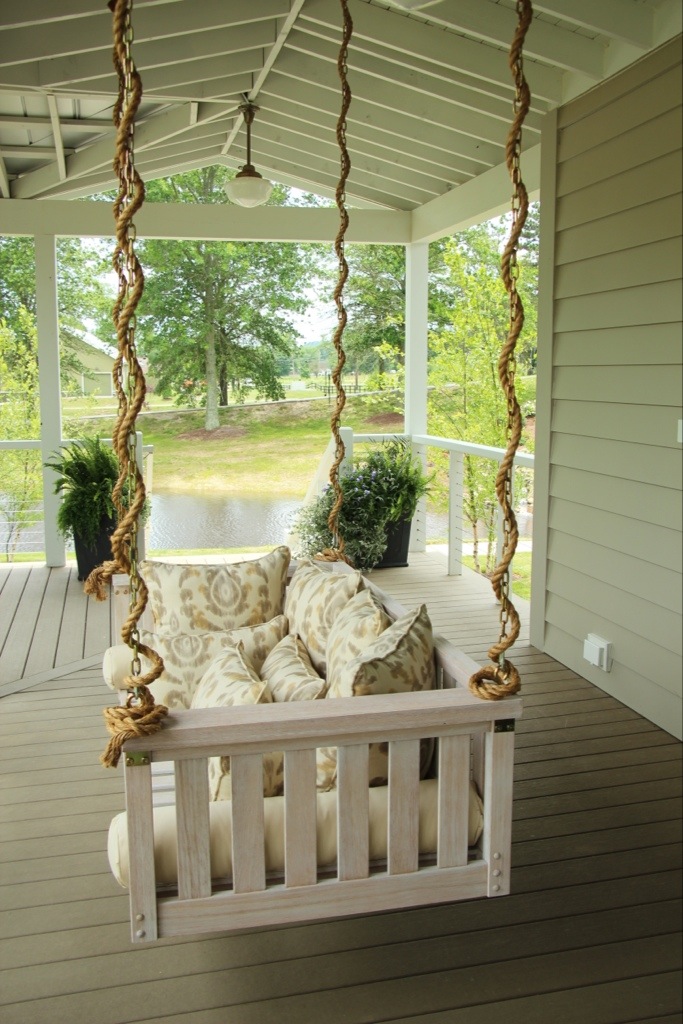 I love a good porch swing and this one fits the bill perfectly.
The 2013 Southern Living Idea House is open until December 29, 2013. Tickets are available at the door or online. Be sure to take in an outdoor concert, reserve a zip-line adventure, grab lunch and tour the property while you're there.
Do you like to swing? Do you like Phoebe's version or have you created your own porch swing, DIY style?
If so, tell me about it in the comments. I'd love to hear all about it!