Sometimes it's comforting to know that even creative geniuses make misteaks mistakes.  Is it awful to take just a little bit of pleasure there were a more than a few misses during Paris Fashion Week's Pre-Fall 2013 Collection shows?
No.  It's all good.  A misstep or two helps us mere mortals see that failure is often an inevitable part of great success.  I recently heard Susan Sarandon say that she only made it as far as she did because none of her plans worked out.  I took solace in those words.
In taking a look at a handful of garments major fashion houses sent down the runway at Paris Fashion Week, it was obvious some of the clothes were extraordinary.  But some…weren't, in a major Fashion Fug-a-thon way. Before we take a look at the gorgeous, let's take a lighthearted look at three "Don'ts" from Chanel.
While I have no doubt the construction is impeccable, I'm not sure this dress was ever good, even in theory: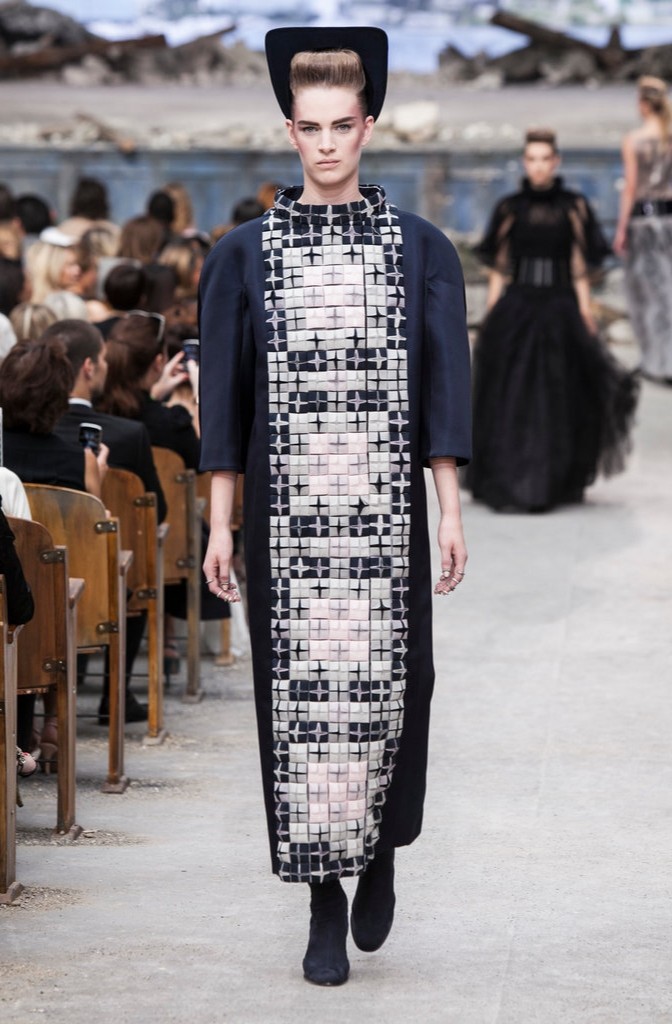 Awkward.
If Mr. Lagerfeld wanted the dress to look any less flattering, he would've shortened it, made the shoulders boxier and the neckline higher, then added some extra mosaic activity on the sleeve.
Oh, right. He did: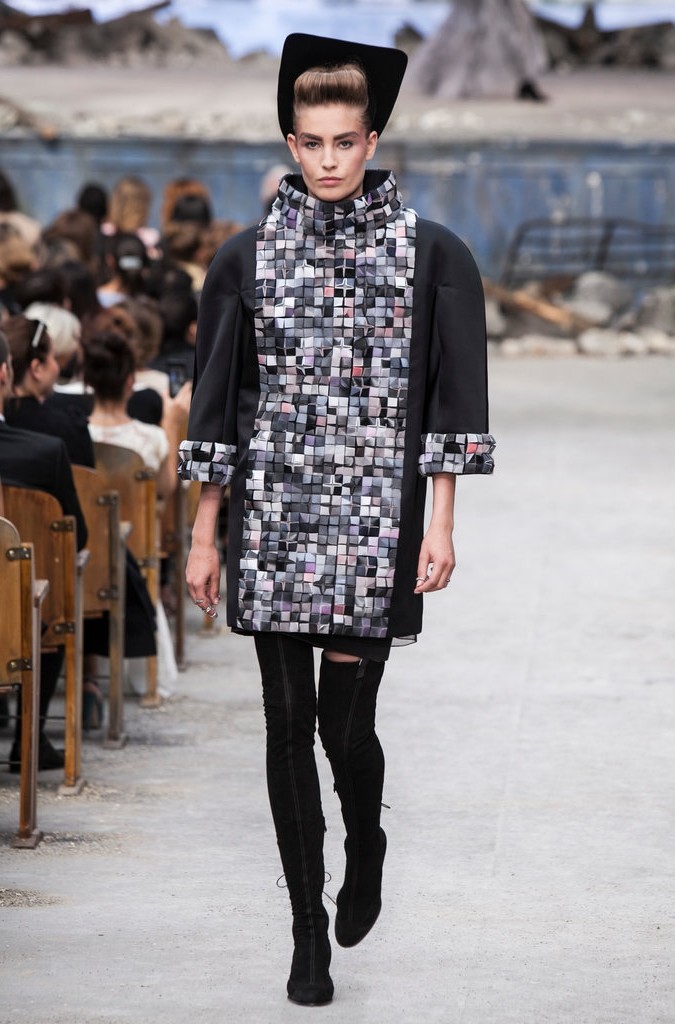 Um…nice hat?
Like you, I once glued brightly colored tissue to a paper plate, wrote a little poem to my mom and then proudly presented it to her on Mother's Day.  Karl glued his to fabric and added a belt instead.
Brown noser: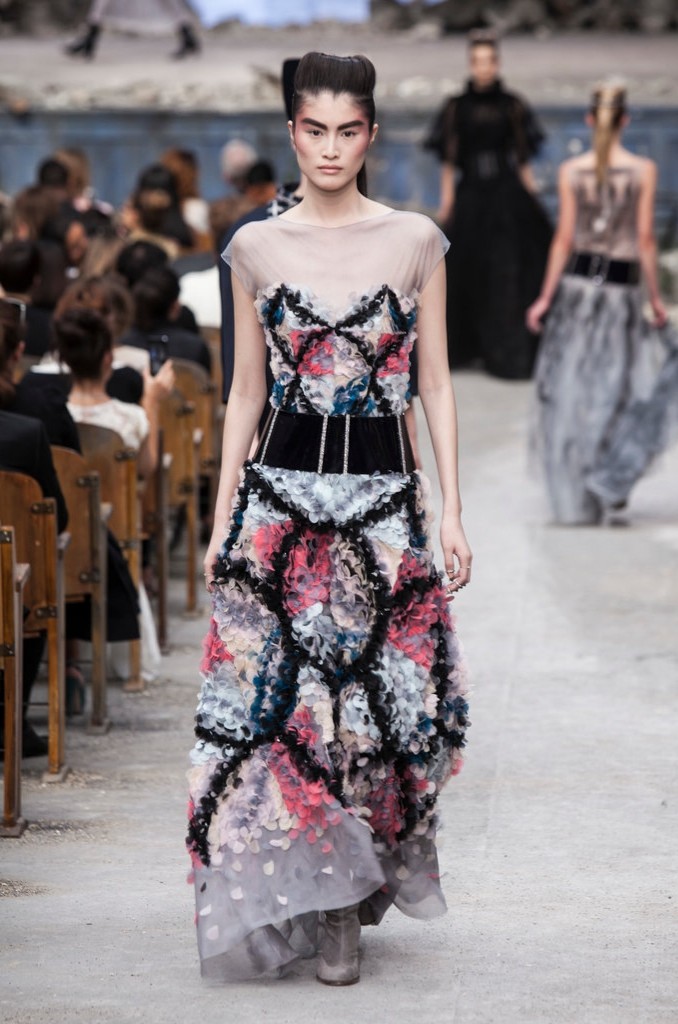 I'm not picking on Mr. Lagerfeld.  I honestly appreciate the time, energy and creativity that went into making these garments.  Most importantly, I heartily applaud his successes this season, including the exquisite beading, inventive layering and versatile nature of many pieces from the collection.
I pulled a few of my favorite looks Karl and his Parisian counterparts sent down the runway; a group of uber-talented creatives that continue to surprise and delight.  My only disappointment is that these works of exquisite works of art are out of my budget.
Wearing any one of the looks curated for this video from Paris Fashion Week, Pre-Fall 2013, would be an honor.  From iconic brands like Dior and Armani to babe-in-the-woods, 33-year-old Russian Ulyana Sergeenko, there is so much beauty in this video, I can hardly stand it. Enjoy!
Did you see something you love?  I just noticed I selected all dresses, again.  I love them.  Now, how to acquire them is another challenge.
Do you dislike something I liked?  I know there are fabulous sales after the collection ends its run.  Do you have any idea how to fit my hind quarters into a sample size or one of these voluminous gowns into my handbag?
I kid about theft.  It's not my style.  Let's talk it through in the comments below.  Interventions made with love are welcome, encouraged even!
Photos courtesy of: NYT The Collections