One of my favorite finds for fun decor comes from the design geniuses at Gus* Modern.  Their Shadow Puppet Pillows are lighthearted and versatile.  I shared my thoughts and a photo of one of them in the premier issue of ON magazine, a great new publication from Global Lighting, but I wanted to share the entire set and details on where to find them.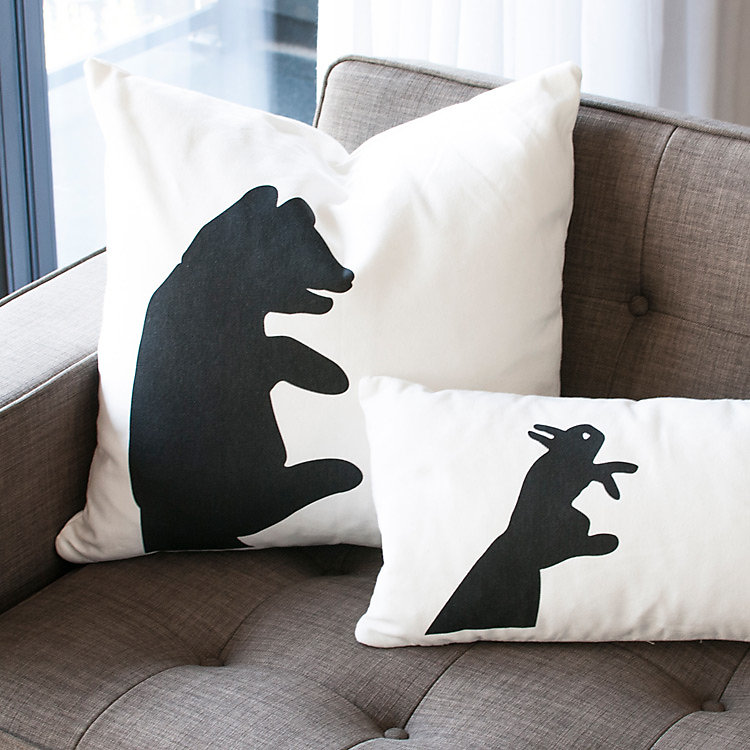 Sold as a set of four, the Puppet Pillows' graphic design adapts to most any interior design scheme.  They make terrific conversation pieces and serve as a great tutorial for impressing the young people in your life with your mad shadow puppet skills.  They are so creative, I wish I'd thought of them!
I think the pillows are indicative of Gus* Modern's out-of-the-box philosophy about design.  They keep the forms simple–no muss, no fuss–but find inventive ways to use materials. Their mission statement says it all: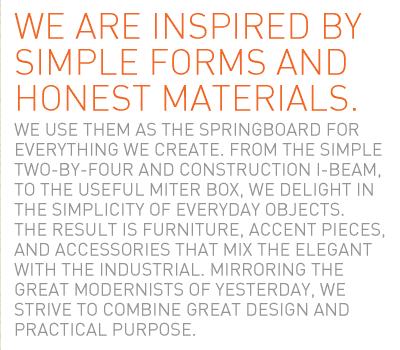 Perfect for a living, family or teen room, the clean lines and quality construction of the Puppet Pillows adapt to multiple design schemes beautifully.  Every room needs a touch of whimsy to keep it from feeling too precious, so show your lighthearted side with a set!
I like the Stag and Rabbit, but can't choose a favorite motif, because I love them all!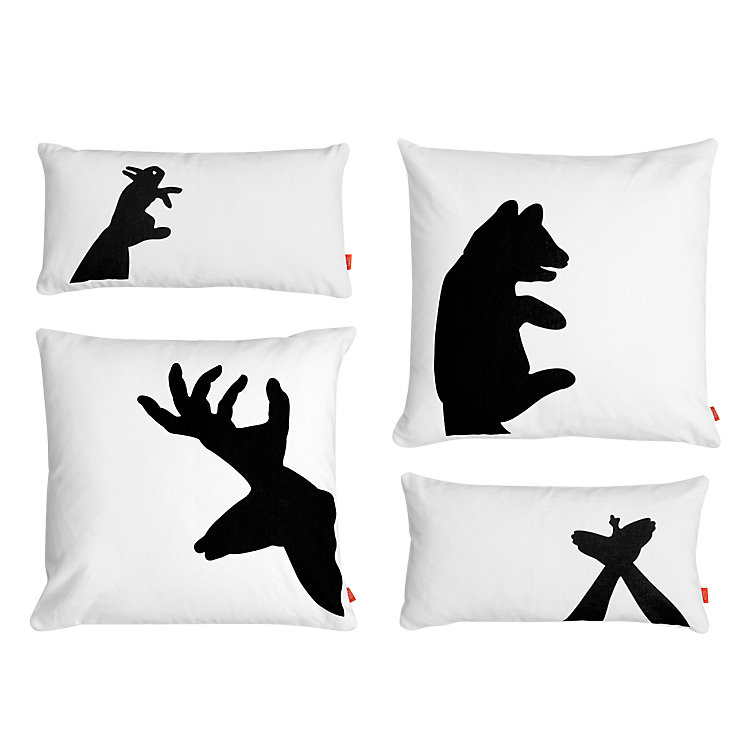 Popular with both residential and commercial interior designers, Toronto based Gus* Modern's furniture translates well in modern and transitional interiors.  They sell To the Trade only, but their products can be found in some higher end bricks and mortar or online shops across North America.
If you can't find a retailer in your area, stop by Bobby Berk Home.  Be sure to take a look at the extensive Gus* Modern line.  I have no doubt you'll find something you'll love.
Do you have shadow puppetry skills?  Share them in the comments below.  You never know, Gus* Modern may want to buy your ideas for their next set of pillows!
All photos courtesy of Gus* Modern.
I was not compensated for this post.