One of my favorite resources, Global Lighting, has just released their first design publication, ON Magazine, and it's a beauty!
It is full of luscious images highlighting the best of interior and fashion design, and one of my designer choice fixtures, Spiro, is on the cover beside a gorgeous red lace dress from Diane von Furstenburg.  That she happens to be one of my fashion icons is a coincidence.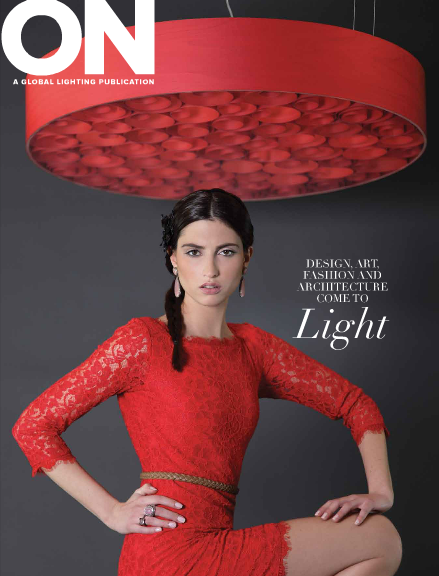 Be sure to take a look inside–there is so much goodness!–and check out one of my fun design finds on page 22.  If you like it as much as I do, let me know and I will hook you up.  Be sure to come back and let me know what you think about Global Lighting's new venture and my picks in the comments.